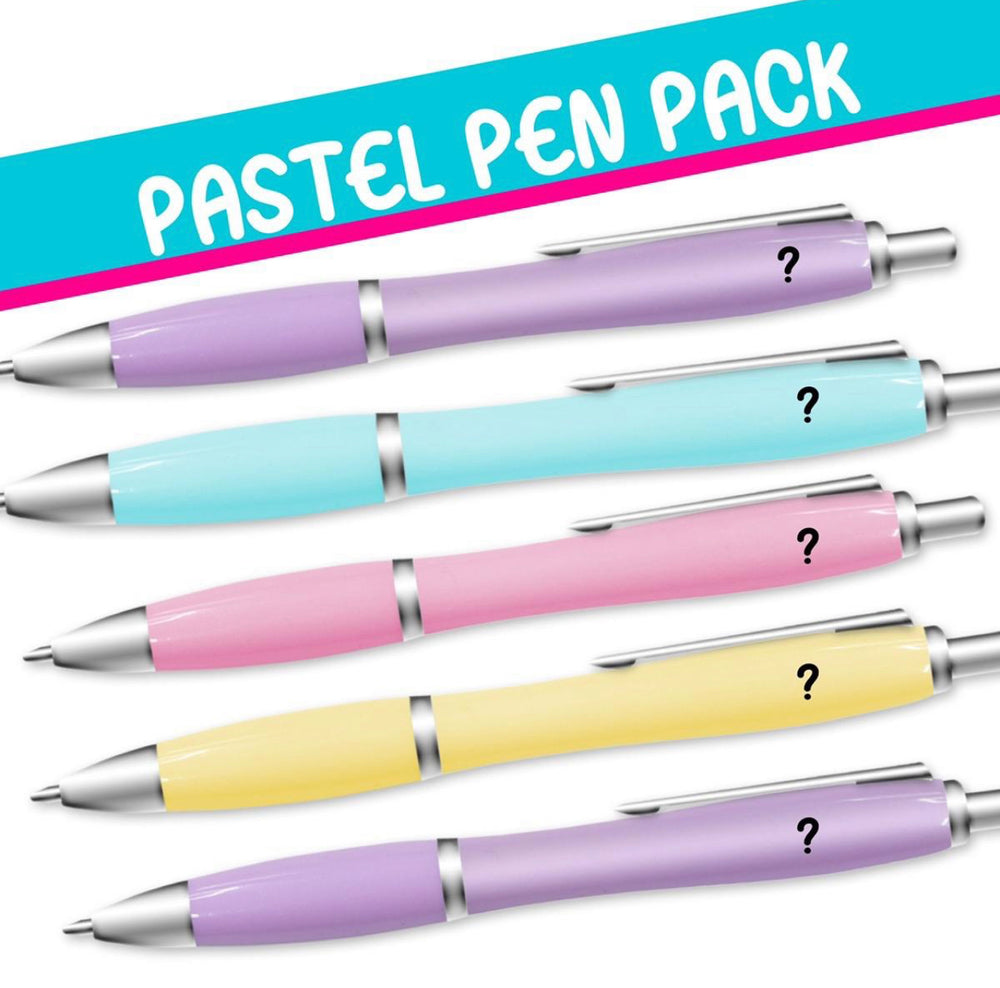 Mystery Pastel Pen Pack
Pack of 5 hilarious pens with black ink designs and colours will vary and you can receive duplicate colours.
The Curvy Ballpoint Pen has a frosted finish in Matt black grip, black shaft and silver trim. These lightweight pens with push button action, rubber grip and moulded shape were engineered for a comfortable writing experience.