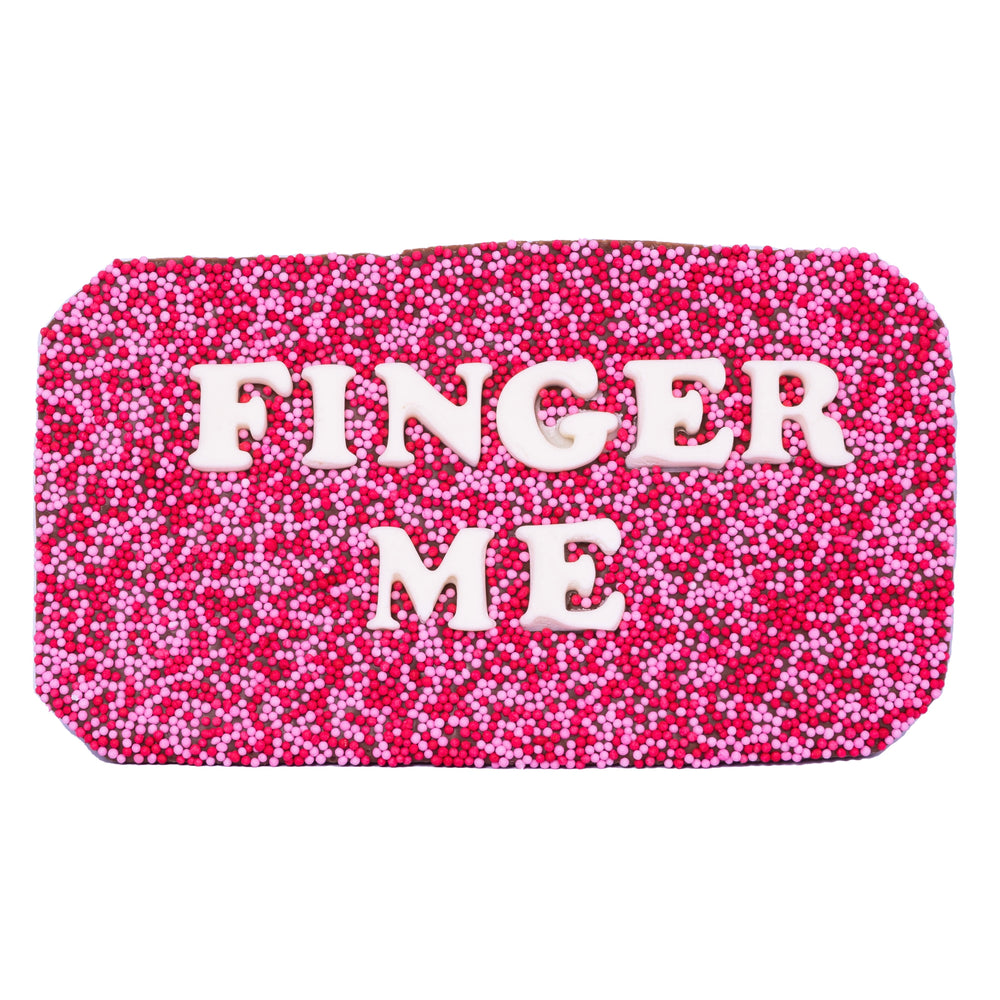 Finger Me Chocolate Slab
Finger Me chocolate bar! Our mouth watering rude Belgian chocolate slabs are the perfect gift! Choose the message you'd like & send to your friends!
These currently take 3-5 working days
Ingredients:
Belgian chocolate 140g - sugar, Cocoa butter, whole MILK powder, cocoa moss, emulsifier, SOYA lethicin, natural vanilla flavouring GLUTEN Sugar, WHEAT starch, glucose syrup, coconut oil. Colours; F100, E120, E133, F131, concentrate of radian, lemon, blackcurrant. Glazing agent, beeswax. Not guaranteed free from any other allergen.