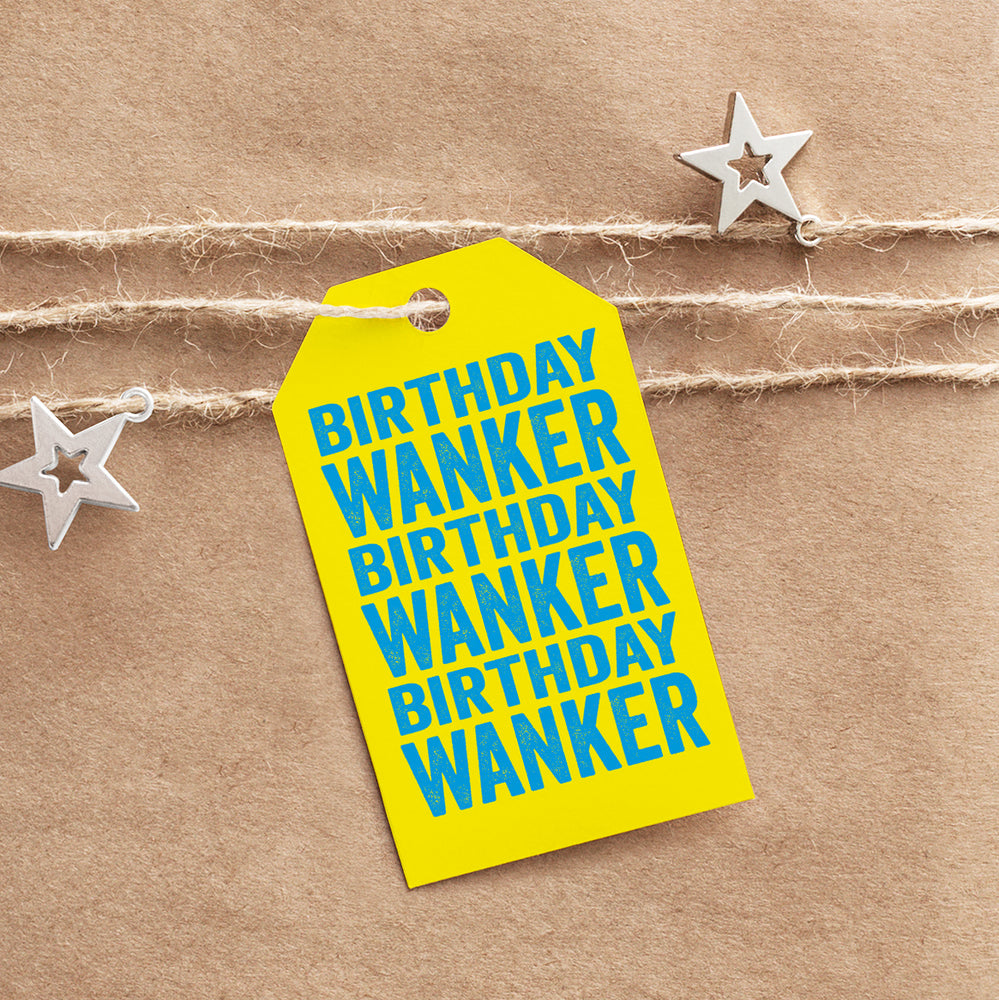 Birthday Wanker Gift Tag
This Birthday Wanker gift tag is perfect for wrapping your mates gift up on their birthday. Our funny gift tags make the perfect addition to any beautifully wrapped present, whether you want to be naughty or nice, we have gift tags for every occasion. 
85x55mm in size, please note our tags now come as a perfect rectangle without the diagonal cut corners.