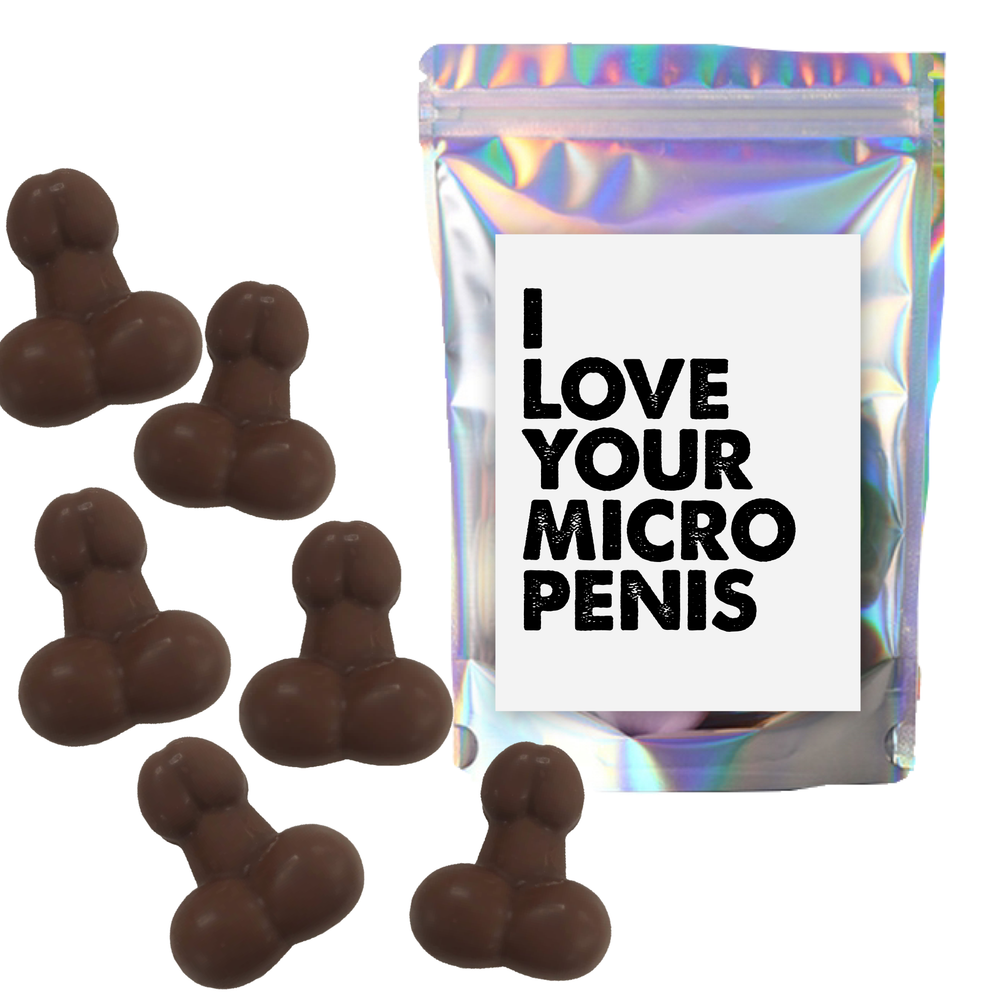 Bag Of Chocolate Dicks - Micro Penis
Our dicks juts got BIGGER, the pack is now three times bigger! Bag now contains more chocolate! You now get different size dicks in your bag! including some veiny ones!
This large delicious Belgian chocolate dicks have a rich creamy taste that'll make you lick your lips. 
90g